Special Projects
We've always got something new cooking at Moore. Here are some of the latest College-wide projects.
OUR NEW BRAND
Interested in Moore's new brand and how we got here? It's all about creative impact and what it takes to be a leader in a creative field. Our new look, created in collaboration with Creative Communications Associates, revolves around our new logo, memorable for its bright color palette and overlapping circles, and the dynamic Utile font, created by a female font designer, Sibyelle Hagmann, for her creative studio, Kontour.
THE JANE AND DAVID WALENTAS ENDOWED FELLOWSHIP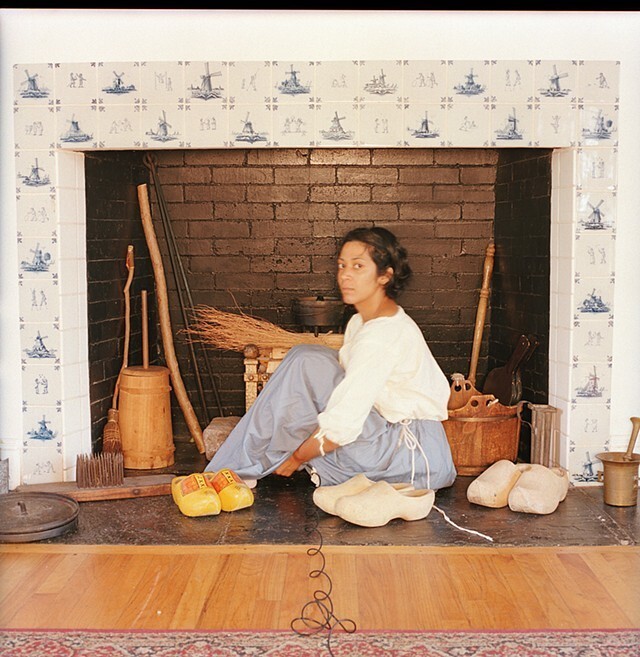 Pictured: Alicia Grullón, Woman Holding a Balance, 2017, traditional C-print, 13" x 13". Courtesy of the artist.
Launched in 2018, the prestigious Jane and David Walentas Endowed Fellowship underscores Moore's ongoing commitment to social engagement by offering opportunities to thoughtful artists who bring their vision for the future of cultural production to the Moore community and the larger artistic community of Philadelphia. The fellowship, launched in 2018, was endowed by Jane Zimmerman Walentas, who graduated from Moore in 1966, and her husband, David.
The 2020–2022 Walentas Fellow is Alicia Grullón, a native and resident of New York City and a multidisciplinary artist who uses video, photography, social sculpture and performance to bring attention to issues like immigration, climate change, and racial and economic disparities. She will use the fellowship to contribute to the creative and intellectual life of Philadelphia, and to Moore's artistic and academic community. Grullón's appointment was announced in July 2020.
The previous and inaugural Walentas Fellow, Caroline Woolard, held the honor from 2018–2020. Woolard employs sculptures and online networks to study the pleasures and pains of interdependence. During her time as the Walentas Fellow, she made "objects that might interrupt the unavoidable antagonisms of working together."
HONORING THE CLASS OF 2020 AT MOORETHESIS.COM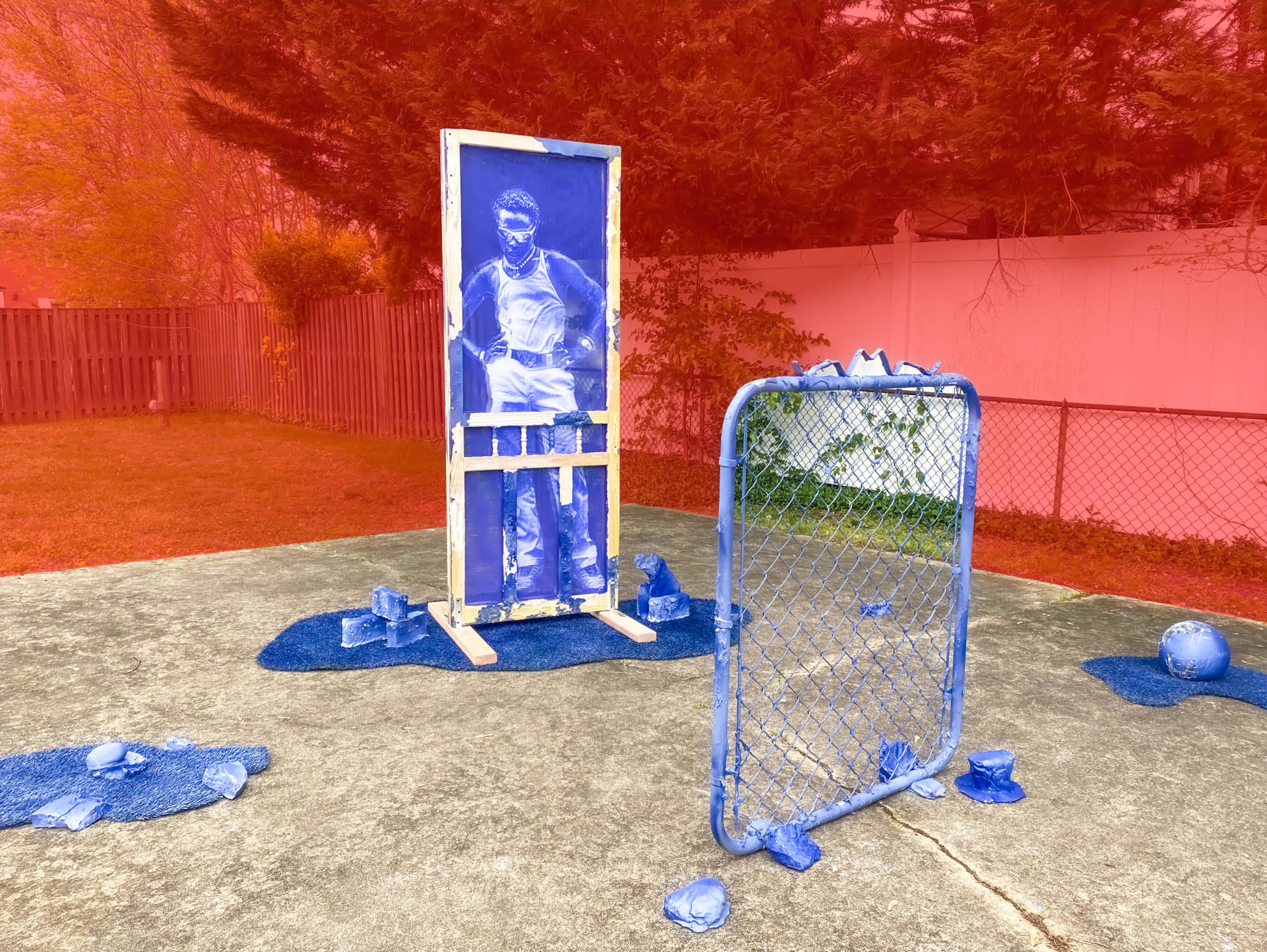 Pictured: Kenyssa Evans '20, Photography & Digital Arts, Else/Where, 2019–2020, photography, mixed media sculpture, plastered objects, digital print on mesh-screen, double-sided 30" x 80" door, dimensions variable.
Moore's annual Senior Show exhibition, where graduating student artists present their work in The Galleries at Moore to the public and potential employers, became a virtual legacy event in spring 2020, when the COVID-19 public health crisis forced the College to pivot and cancel the in-person event. Moorethesis.com, built to honor Moore's tenacious Class of 2020, features outstanding work of all BFA students graduating this year, as well as graduating students in Moore's Art Education and Socially Engaged Art Graduate Studies programs, to showcase their thesis projects to the world. The project was a College-wide effort, led by The Galleries at Moore.